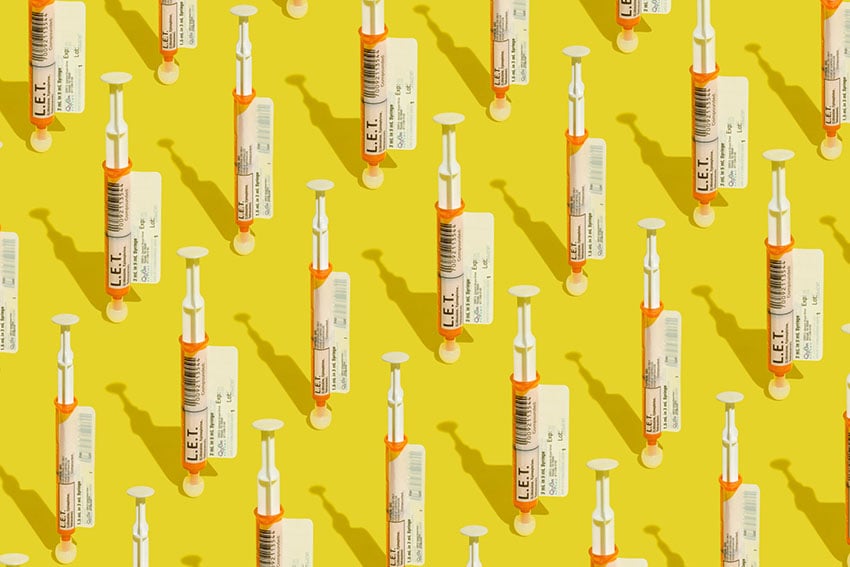 Consider adding QuVa L.E.T. products to your LET kits in the OR and your L.E.T. kits in your ED.
L.E.T. (Lidocaine, Epinephrine, Tetracaine) Gels & Solution — Now with Improved Viscosity and Extended BUD
A solution of lidocaine, epinephrine and tetracaine (L.E.T) is a topical anesthetic typically used in emergency rooms, pediatric practices, and other urgent care settings. The most common application of L.E.T is to apply it to open wounds before suturing them1. QuVa dispenses L.E.T in syringes with doses ranging from 1.5 to 3.0 mL.
QuVa's new, proprietary process and formulation* improves our L.E.T. gels and solution:
3 viscosities to cover a broad range of application needs
Solution is sterile filtered with a 0.22 micron filter prior to addition of gelling agent
Improved viscosity of the Thick Gel provides better adherence at application site 5-6 months
Contains highly effective antimicrobial preservatives
Shelf life — increasing BUD reduces risk of wastage from expired medication
Room temperature storage to facilitate direct storage in your ED Med Dispensing Cabinets
Ready-to-administer — no weighing, mixing or stirring
Patent pending formulation
PRODUCT #
PRODUCT DESCRIPTION
PRODUCT SOURCE
BUD
(DAYS)
CASE
QUANTITY
70092161144
L.E.T. (Lidocaine, Epinephrine, Tetracaine) Gel 3 ml fill, 5 ml Topical Syringe
Non Sterile
180
10
70092161243
L.E.T. (Lidocaine, Epinephrine, Tetracaine) Thick Gel 1.5 ml fill, 3 ml Topical Syringe
Non Sterile
150
10
70092165844
L.E.T. (Lidocaine, Epinephrine, Tetracaine) Solution 3 ml fill, 5 ml Topical Syringe
Non Sterile
180
10
L.E.T. Formulation
L.E.T consists of a mixture of lidocaine, epinephrine and tetracaine which is primarily used on lacerations as a topical anesthetic. Lidocaine and tetracaine are both topical anesthetics which help to relieve pain, while the primary purpose of epinephrine bitartrate is to control superficial bleeding by vessel restriction and to slow down the rate of absorption of the anesthetics.
History
L.E.T has largely replaced the older formulation of tetracaine, adrenaline and cocaine (TAC), primarily due to cocaine's high potential for dependency and logistics to order, handle, and store . A 1995 study published in Annals of Emergency Medicine showed no statistical difference in anesthetic effect between TAC and L.E.T, while eliminating the problematic use of cocaine.
Benefits
QuVa's proprietary process and patent pending formulation provides our L.E.T products with a range of benefits. The different viscosities allow them to cover a range of application needs. For example, the thick gel provides better adherence at the application site. The longer BUDs reduce the risk of wastage due to expired medication.
Our LET products are ready to administer, so they don't require weighing, mixing, or stirring. They can also be stored at room temperature, so you can keep them in an ED med dispensing cabinet. All three of QuVa's products provide L.E.T in topical syringes, with 10 syringes per case.
Scale & Capacity to Deliver
QuVa has the capacity to deliver on a large scale, even during shortages. Our 503B cGMP quality management system (QMS) has a proven record of FDA compliance and resiliency. We also have four state-of- the-art facilities with a total area of 300,000 square feet. We are also licensed to ship to all 50 states.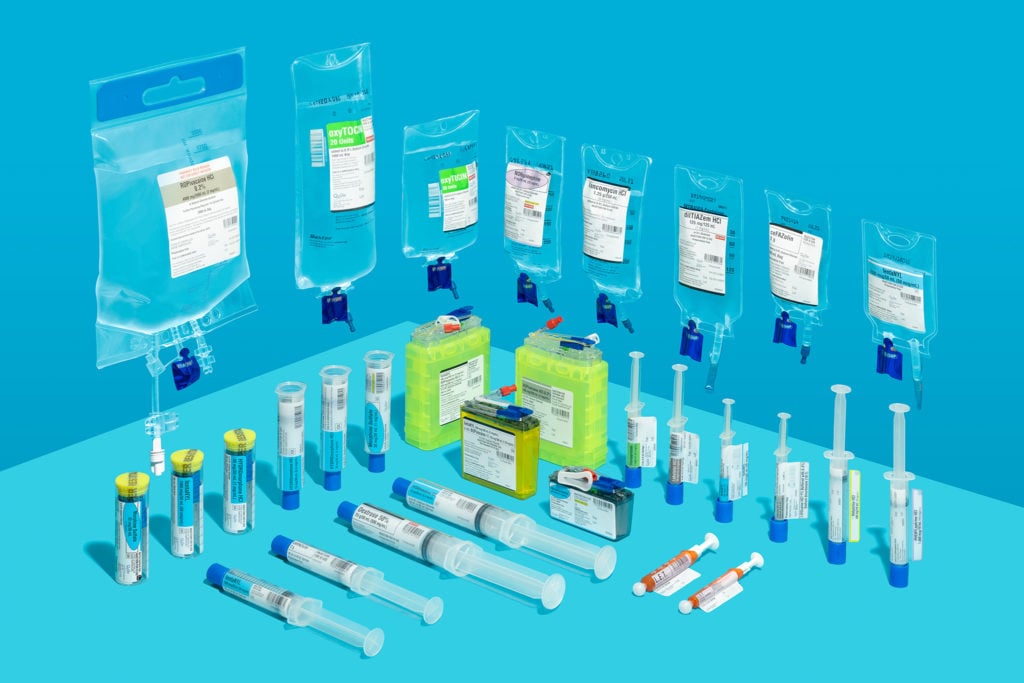 Additional Capabilities
QuVa offers a full portfolio of sterile-to-sterile medications in the following formulations:
Bags (bulk and IV)
CADD®
PCA vials
Syringes (monoject and topical)
Our RFID enabled products help reduce the risk of medication misidentification. Additionally, we offer complimentary pharmacy solutions consulting to help your ICU and OR become even more efficient.
QuVa's products include the following therapeutic classes:
Anti-infective

Anesthesia & OR

Cardiovascular
General Medicine

Labor & Delivery

Pain Management
Place an Order
To place an order with QuVa, visit Portal.QuVaPharma.com. Please contact your sales account manager for questions about your order or general product information. You can also contact our customer service department by calling 888.339.0874 or sending a message to Customer.Service@QuV.aPharma.com.
To become a new customer, set up a profile at quvapharma.com/customerprofile. You can view our comprehensive product portfolio by requesting a full product catalog at www.QuVaPharma.com/products.
A partnership with QuVa Pharma helps provide you with a resilient, reliable supply of sterile injectable drugs.