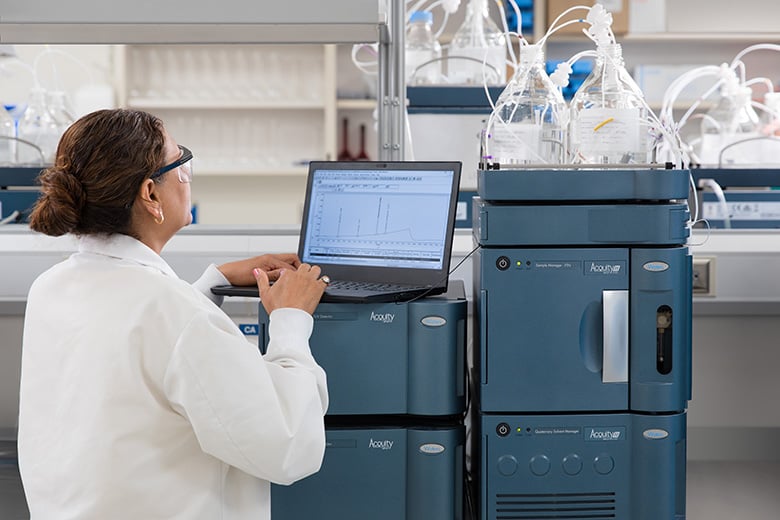 We consider the required FDA standards for sterility, endotoxin and potency testing as the bare minimum.
QuVa exceeds these standards with viable and non-viable particulate sampling results, as well as personnel finger-tip monitoring results with every batch, to ensure we provide the highest quality products to your hospital. QuVa will never use end product testing simply to justify a product's release – no product is ever released at risk, EVER.
When the team of QuVa professionals releases a product for shipping, they have personally verified that it has been prepared exactly as required by the process and product record.
100% of product release testing for endotoxin, potency, sterility,and sub-visible particulates performed "in house"by our on-site, state-of-the-art, FDA inspected laboratories
Sterility Testing

Sterility Testing detects the presence of bacteria, yeast and mold to ensure the probability is less than one out of one million that it is contaminated with replicating microorganisms.

USP <71> <1223> Validated Testing

Every batch tested for sterility by BioMereiux Scan RDI; validated to USP <1223> and <71>.

Method Suitability.

Every formulation undergoes method suitability testing using full USP <71> panel of 6 organisms to ensure the methodology is valid.

Strict Sampling Guidelines

Compliant with USP <71> requirement, the appropriate sample size is collected that is representative of the batch size.

Endotoxin Testing

USP <85>

Endotoxin Testing detects the presence and concentration of bacterial endotoxins in drugs and biological products to ensure they are free from contaminants.

Batch Testing

Endotoxin testing is performed on every lot.

Endotoxin Limits

Established for every individual formulation based on the maximum dosage per hour, average patient weight and route of administration in accordance with USP <85>.

Endotoxin Method Validation

Performed on every formulation to ensure that interfering factors in the formulation do not inhibit the functionality of the test and cause false negatives and that the sensitivity of the test is maximized.

Potency

UPLC vs. HPLC

QuVa exceeds the standard required in potency testing by using Ultra Performance Liquid Chromatography (UPLC) vs standard High Performance Liquid Chromatography (HPLC) as an analytical technique to separate, identify, and quantify components in a mixture to ensure they meet the specific quality and purity levels.

Batch Testing

Every batch is potency tested.

Potency Range

Potency tested prior to release and expected to meet approved specifications following USP.

Potency Testing Method

Performed using ultra performance liquid chromatographic analysis to ensure potency is accurate and precise.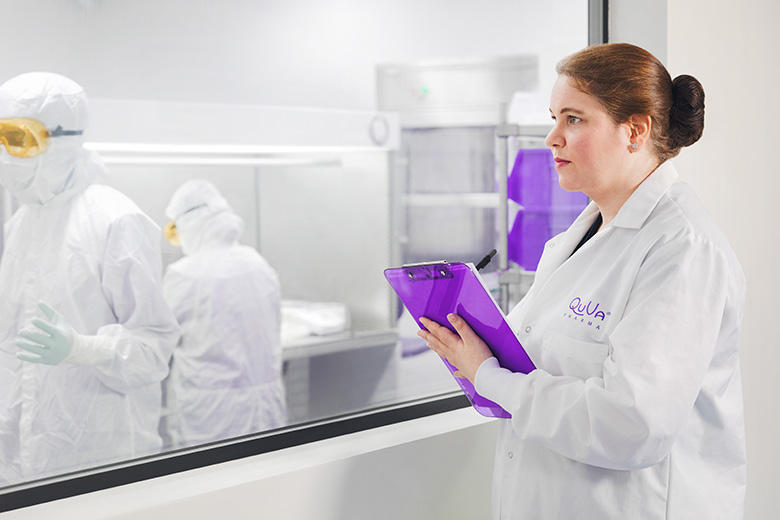 Pharmacy Services Oversight
Pharmacist-in-charge (PIC) expertise throughout
our policies, processes, procedures and regulatory affairs
Design, review, and approval of master documents and processes
Review and approval of change controls
State and federal regulatory and policy responsibility
Clinical and drug information communications
Translate current hospital setting experiences into operational continuous improvements
Industry-Leading Safety Record
Every QuVa manufacturing facility has successfully completed its general inspection. QuVa operations are fully compliant with the new FDA compounding guidance.
No FDA Warning Letters
No repeat 483 Observations
No observations from DEA inspection
In addition to FDA, no disciplinary actions from States Board of Pharmacy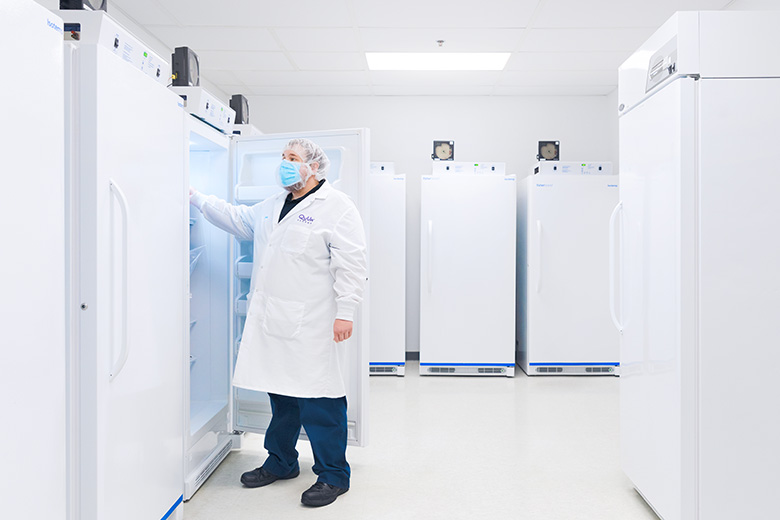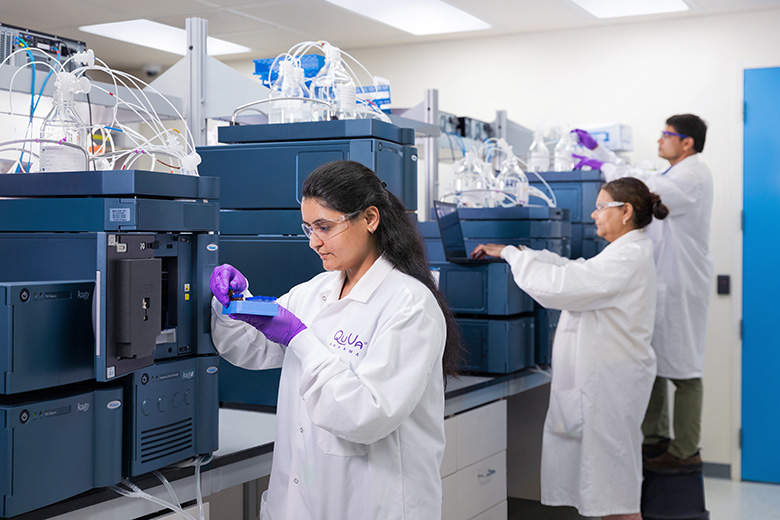 Certified Peace of Mind
Patient safety is our primary concern, so our independent Quality Unit validates a Certificate Of Analysis (COA) showing actual results for each batch to evidence testing of endotoxin, sterility and potency, as well as environmental monitoring and personnel monitoring data, and that they fall within required specifications.

We verify through statistically significant sampling methods that the product leaving a QuVa facility is accurately prepared to the correct product specification.