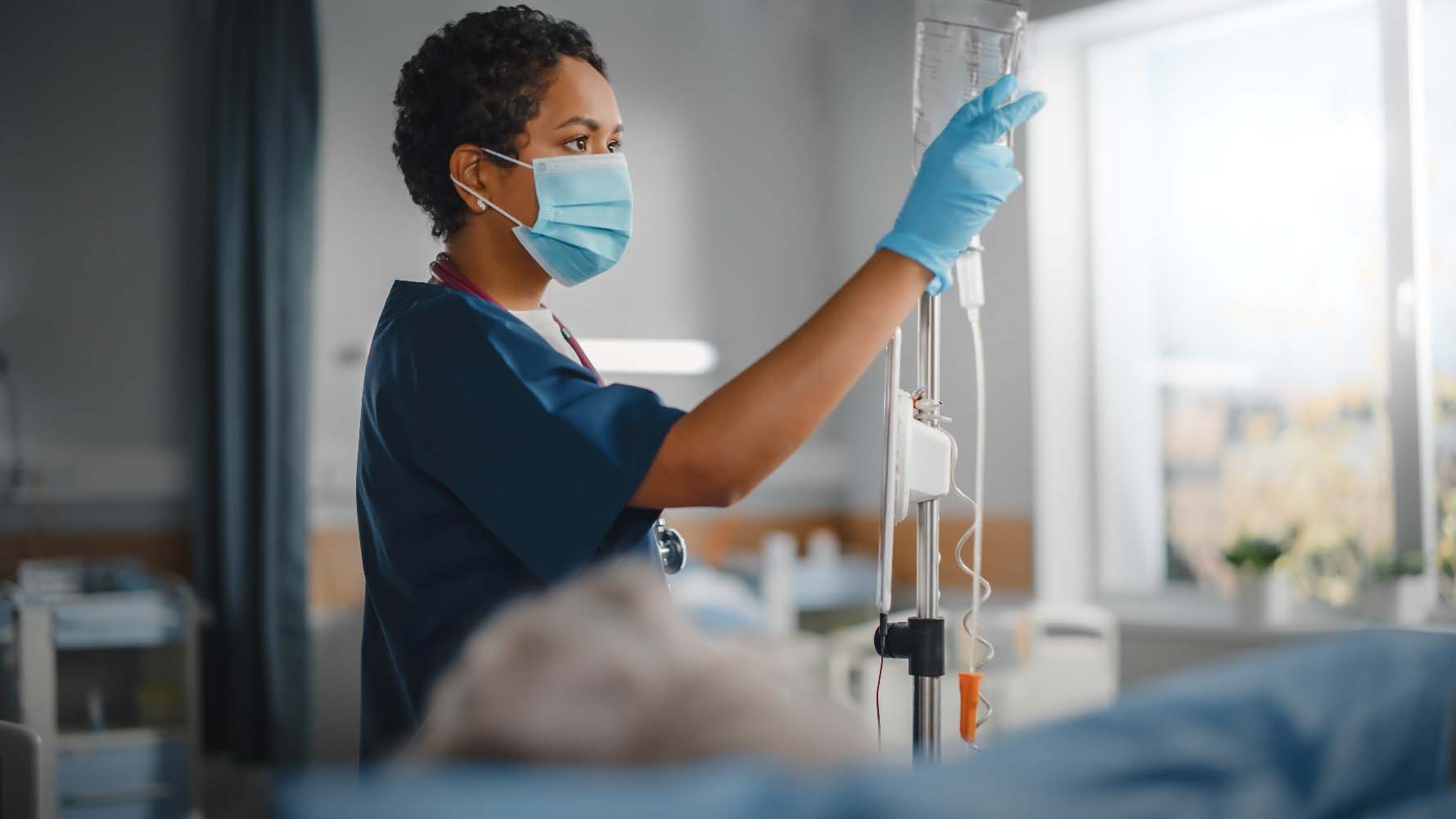 Sixty years ago, almost half of all medications in the United States were compounded by a local retail or hospital pharmacist. This labor-intensive drug preparation was then displaced by mass drug manufacturing and the need for compounding by pharmacists diminished. While pharmacies became more of a dispensary for pre-made medications, the need for specialized compounding never fully went away. As the US healthcare system relied more on medications in ever-increasing quantities, the need for compounding too increased. In recent years, compounding is now seen to allay drug shortages and rising drug costs, and even more importantly develop, produce, and distribute ready-to-administer sterile injectable medicines in concentrations and packaging that creates resiliency in the drug supply chain, reduces waste, supports hospital operational efficiency, and makes patient care safer and more efficient.
Vizient, Inc showed a demand for anesthetics and sedatives increased 272% between
January and April 2020…analgesics increased 104%.


What is a 503B Compounding Pharmacy?
The FDA has designated 503B compounding pharmacies, now known as 503B Outsourcing Facilities, as manufacturing pharmacies that can produce large batches of medications without patient-specific prescriptions. They sell and directly distribute ready and reliable sterile medication to healthcare facilities. 503B compounding pharmacies are held to a higher set of regulatory standards than even in-hospital pharmacies. Their facilities are required to be registered with the FDA and maintain full compliance with current good manufacturing practices (cGMP). QuVa Pharma is a national, industry-leading 503B outsourcing organization that supplies all 50 states. Outsourcing facilities such as QuVa sell ready-to-administer sterile injectable medications to healthcare facilities, produce large batches at scale—which delivers lower costs and increased quality, and offer other advantages to hospitals compared to in-hospital compounding, like longer beyond use dating, and increased regulatory compliance.
How Does the Drug Supply Chain Work?
The pharmaceutical supply chain begins with the manufacture of active pharmaceutical ingredients (API) and ends with a patient purchasing the medication at their local pharmacy or being administered at bedside in a hospital.
APIs are often purchased by manufacturing pharmaceutical companies who will mix them with other ingredients to make finished medications. These products are then transferred to wholesale distributors in further quantities and in larger formats like bottles or vials. The distributor further ships the drugs to retail pharmacies (through their distribution channels) or directly to hospitals. The drug is then dispensed by pharmacies to the patients or in the case of hospitals, from the pharmacy department to the floor or room where the patient is to be treated.
There are many variations to this basic retail drug supply chain, due in part to constantly changing players in the supply chain. The vital players in the drug supply chain include manufacturers, wholesale distributors, pharmacies, and PBMs. 503Bs, for their part, can help reduce costs because the distribution of their products follows a different path, and the products they supply require less to no manipulation before being administered to patients.
Why Are 503 Compounding Pharmacies Essential for the Drug Supply Chain?
Many hospital administrators assume that you simply cannot reduce expenses when working with a 503B compounding pharmacy because the third-party vendor must make a profit. Selecting the correct outsourcing pharmacy partner can actually help the hospital reduce wastage and drive down drug prices, while also reducing their organizational risk through increased regulatory compliance. It also enables better utilization of workforce and pharmacy operational space by shifting that work to the outsourcing facility that has more capacity and staff. Additionally, 503Bs are better equipped to adhere to increasingly stringent FDA regulations and cGMPs, which deliver value to the hospital in ways like increased beyond-use-date of products (beyond that of in-hospital compounded products) that help a hospitals inventory management, reduce waste, and allow products to be shipped to hospitals further away in the health system than what is currently allowed by federal regulations.
These advantages reduce the cost of medications to the hospital despite what may be a higher unit cost when simply compared to the price of purchasing a sterile vial of medicine. Drug shortages and the need for lower drug costs were spotlighted during the recent COVID-19 pandemic, and many hospitals are beginning to realize that a valued 503B outsourcing partner can be a solution for both. QuVa is a proven, national 503B organization with unmatched cGMP expertise, a pharmaceutical manufacturing background, has the scale, capacity, and redundancy to create resiliency for a hospital's sterile injectable product needs.
2.
Relieving Drug Shortages
Drug shortages have troubled the healthcare industry, especially sterile injectable drugs in hospitals, for decades. These shortages result from several factors, including inadequate supplies of raw materials, issues in manufacturing, procurement, and legislative activities. The situation was exacerbated in the last year with the arrival of COVID-19 as hospitals experienced unprecedented disruptions and demand in the drug supply chain.
According to ASHP's Drug Shortages Database, injectable drugs represent 63% of new shortages in 2021.
As the pandemic grew, shortages began to appear in commonly prescribed drugs, including various pain medications, cardiovascular medications, other IV preparations, and anesthesia needed to combat viral and bacterial infections among hospital patients, and the lack of resiliency in the supply chain was exposed. Because QuVa and 503B's work directly with hospitals and upstream drug manufacturers alike, 503Bs like QuVa saw the demand surges and evolving clinical needs and developed and launched new products while also prioritizing increased production and inventory of products used in COVID-19 patient care.
According to one healthcare performance improvement company, Vizient, Inc, there was a dramatic increase in drug demand of over 272% from January to April of 2020, making it difficult for hospitals to obtain dozens of anesthetics/pain medications and sedatives. At the same time, the demand for analgesics increased by 104%.
During these times 503B compounding pharmacies provided tremendous benefits to hospitals and their patients. They created the needed injectable medications in significant amounts to reduce the impact of such a demand spike. A 503B compounding pharmacy such as QuVa Pharma has the scale and capacity needed to create resiliency for hospitals' drug supply.