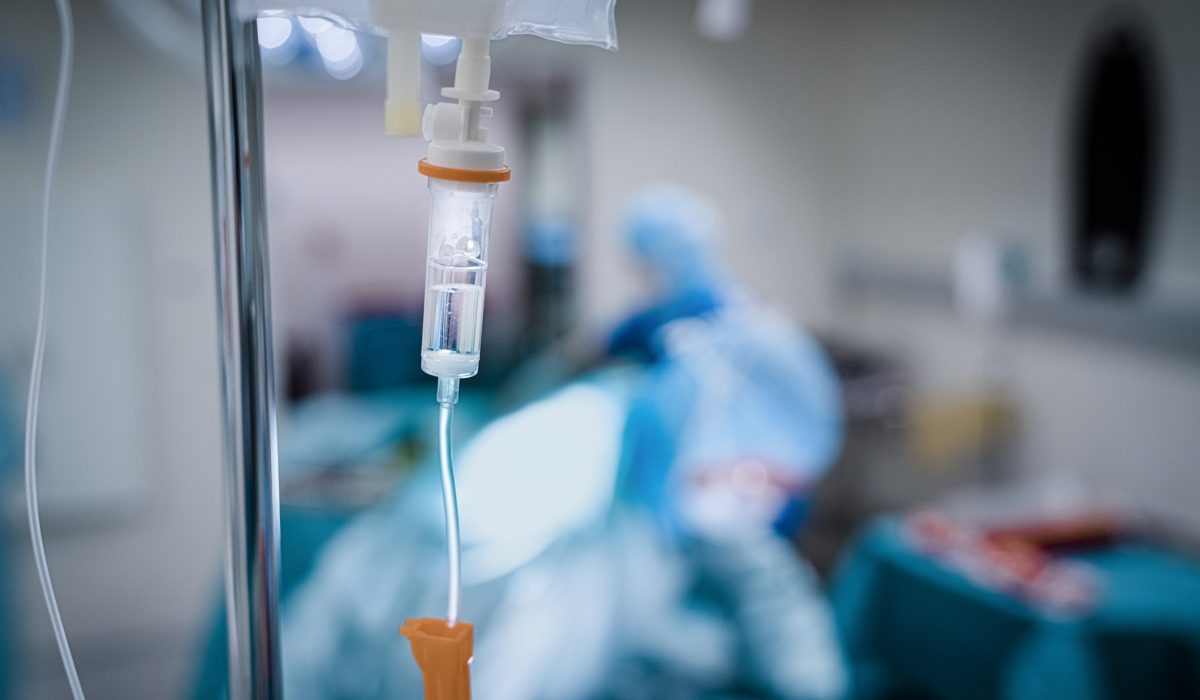 In the past year, 90% of hospitals in the United States say they have experienced a drug shortage that negatively affected patient safety and public health. Additionally, 99% will have faced a potential drug shortage that has forced them to buy more expensive medication alternatives to protect patient care and safety1. It is estimated hospitals spend $200 million extra annually to substitute alternative drugs2. Sobering facts: it is crucial to understand what causes drug shortages to better manage and prevent them now and in the future.
According to a study on drug shortages released in 2011, more than 80% of drugs in short supply are generic drugs. Of those, 80% are injectables that treat infections, cancer, cardiovascular disease, central nervous system conditions, and care and safety pain3.
What is Causing the Drug Shortages?
The reason for nearly half of all shortages reported in 2013 was unknown. Yet in the FDA's October 2019 Report on Drug Shortages, 75% of pharmacies surveyed said patient treatment had been delayed as a result4. When shortages can be explained, they fall into the following three categories: raw material problems (2%), supply and demand issues (17%), and manufacturing problems (25%)5.
The pharmaceutical industry is a global business, and its players are greatly dependent on one another. 80% of the active ingredients used by drug manufacturers and the pharmaceutical industry originate from outside the United States. 40% of the finished drugs Americans ingest are manufactured overseas6. If there are issues with quality control, a raw materials shortage, or an issue with pharmaceutical ingredients, the effects are felt globally. The COVID-19 pandemic has further amplified these dynamics and shed light on the need for greater resiliency of the pharmaceutical supply chain.
2. Supply and Demand Issues
Predicting the demand for any product, including drugs, is challenging. In the FDA's 2019 Report on Drug Shortages, 71% of pharmacies reported the inability to provide patients with the recommended drug7. This issue was evident this past year with COVID-19. The surge in demand for drugs such as chloroquine, hydroxychloroquine, fluticasone, and albuterol inhalers increased dramatically. And since large pharmaceutical and drug manufacturers typically run production lines at maximum capacity, it is difficult to quickly switch production schedules to meet unexpected demand and stem a shortage of just-in-time products.
3. Manufacturing Products
More than half of the drugs currently on the U.S. shortage lists are manufactured by just one or two companies. This limitation means there is minimal room for error if a production or quality problem occurs during the manufacturing process of critical drugs.
How Can Hospitals Better Manage Drug Shortages?
Most hospitals have solutions to drug shortages and a strategy for avoiding them. Part of what a health care provider must do to keep current regarding what medication is available is communicating and receiving complete information, but this was made more difficult during the 2020-2021 COVID-19 pandemic. According to the Institute for Safe Medication Practices, more than 80% of health care practitioners surveyed said there was an insufficient amount of advanced warning and accurate information regarding drug shortages8.
To help a hospital better prepare for a drug shortage and to deal with the ongoing effects of the pandemic, consider the following steps for uninterrupted supply:
1. Keep Current With Shortages
While staying current on external drug shortages is essential, it is equally vital for hospitals to keep abreast of what quantities of drugs are available within their institution. Ensure your hospital proactively keeps up to date with the latest developments concerning drug shortages and discontinuations, instead of waiting to be contacted by a wholesaler or distributor. Several reliable websites actively monitor the pharmaceutical supply chain and provide updates on shortages, including the FDA and the American Society of Health-System Pharmacists (ASHP) websites. There are software platforms that provide hospital staff with easy access to their hospital's drug shortages and availability.
2. Communicate and Collaborate With Wholesalers & Distributors
Staff must understand how the drug distributors and wholesalers communicate shortages and product availability. Such information may be available through reports and messages on an online ordering platform; if unsure, speak with the account representative for clarification. Once the correct information is received, the next step is to provide well-timed communications to the hospital team about potential shortages. This way, they can respond appropriately to reduce the risk to the organization and patients.
Whether it is the Director of Pharmacy or someone in a similar role, your hospital should consider developing a plan for managing ongoing shortages. The plan should include three phases: assessment, preparation, and contingency. It should highlight responsibilities, communications, and decision-making at every phase. Additionally, your hospital should appoint a person who takes the lead in implementing, coordinating, and monitoring the plan during the shortage. They also should know an alternative drug for those in shortage.
4. Look to 503B Compounding Pharmacies
Due to increasingly strict regulatory requirements combined with logistical and drug cost considerations, many hospitals have outsourced to compounding facilities registered with the FDA. Previously known as 503B compounding pharmacies, today's 503B outsourcing facilities are sophisticated production operations far different from a traditional retail or hospital pharmacy and are more akin to pharmaceutical manufacturers. These 503B facilities have proven essential to the drug supply chain.
Additionally, 503B's have access to sources of active pharmaceutical ingredients (APIs) that can be utilized as starting material for producing their compounded sterile products and are permitted by the FDA to produce from API when a drug is listed on the FDA shortages list. This often occurs when pharmaceutical manufacturers have manufacturing challenges that themselves lead to the cause of the drug shortages. Most hospital pharmacies are not equipped or prepared to access nor utilize API as a started material to compound sterile injectables.
Even though outsourced compounding has been around for decades, the FDA created the 503B designation as part of the Drug Quality and Security Act (DQSA) of 2013. This was done to regulate and monitor the safe production of medications and the industry itself. Today's 503B facilities are FDA registered, FDA regulated, and cGMP based to produce and supply sterile ready-to-administer drugs and medicines.
503B compounding pharmacies such as QuVa Pharma's four state-of-the-art, cGMP, FDA registered and regulated production facilities of 300,000 sq/ft that supply all 50 states have the resources to produce medications at scale, many of which are particularly difficult to compound in-house at the hospital's pharmacy. Additionally, medications produced through a 503B compounding pharmacy have a much longer shelf life than those compounded in hospitals. 503B facilities conduct extended stability, endotoxin, and sterility testing of their drugs, thereby allowing them to remain in inventory longer to allow hospitals to have a ready supply. Longer Beyond Use Dating (BUD) also allows hospital pharmacies to manage inventory better and reduce wastage.
How to Prevent Drug Shortages
The FDA has implemented several plans to reduce drug shortages over the long term, including the FDA Safety and Innovation Act (FDASIA). Part of this directive involved planning for enhanced communication and coordination with outside stakeholders, including those whom the FDA Secretary should alert about potential or actual drug shortages, how this communication should occur, and what types of information should be shared. The act also allowed the FDA to form an internal Drug Shortages Task Force to create and implement a drug shortages strategic plan. The FDA says this new policy helped prevent shortages of 170 drugs in 20139.
The FDA continues to take steps to monitor the drug supply chain to prevent shortages, as well as create greater resiliency, especially during the recent COVID-19 pandemic. Part of this effort includes asking manufacturers to evaluate their entire supply chain. This includes examining active pharmaceutical ingredients, finished dose forms, and any other drug components in any chain area that COVID-19 or similar events may impact.
Preventing & Addressing Hospital Drug Shortages
In a drug shortage, hospital staff must have a mitigation plan that can be activated with ease. A good plan will provide an accurate account of what medication is available in the hospital and through the distributor or wholesaler. An established, proactive relationship with a 503B Outsourcing partner should be another valuable part of that plan. Working with a sterile compounding pharmacy such as QuVa Pharma will provide a hospital with resiliency and reliability for ready-to-administer medications they need quickly and efficiently.
No matter how prepared a hospital is, it will not be completely protected from a drug shortage. However, an adequate mitigation plan will determine how well it handles one.
Cooley, Heather and Leventis, Cathy. Best Practices for Hospitals and Health Systems in an Era of Drug Shortages. Retrieved, April 2021, from

Preparing for Drug Shortages

Drug Shortages: Root Causes and Potential Solutions; October 2019, FDA,

HTTP://WWW.FDA.gov/drugs/drug-shortages/report-drug-shortages-root-causes-and-potential-solutions

Cooley, Heather and Leventis, Cathy. Best Practices for Hospitals and Health Systems in an Era of Drug Shortages. Retrieved, April 2021, from

Preparing for Drug Shortages

Drug Shortages: Root Causes and Potential Solutions; October 2019, FDA,

HTTP://WWW.FDA.gov/drugs/drug-shortages/report-drug-shortages-root-causes-and-potential-solutions

Cooley, Heather and Leventis, Cathy. Best Practices for Hospitals and Health Systems in an Era of Drug Shortages. Retrieved, April 2021, from

Preparing for Drug Shortages

Cooley, Heather and Leventis, Cathy. Best Practices for Hospitals and Health Systems in an Era of Drug Shortages. Retrieved, April 2021, from

Preparing for Drug Shortages

Drug Shortages: Root Causes and Potential Solutions, October 2019, FDA, https://www.fda.gov

Cooley, Heather and Leventis, Cathy. Best Practices for Hospitals and Health Systems in an Era of Drug Shortages. Retrieved, April 2021, from

Preparing for Drug Shortages

Cooley, Heather and Leventis, Cathy. Best Practices for Hospitals and Health Systems in an Era of Drug Shortages. Retrieved, April 2021, from

Preparing for Drug Shortages