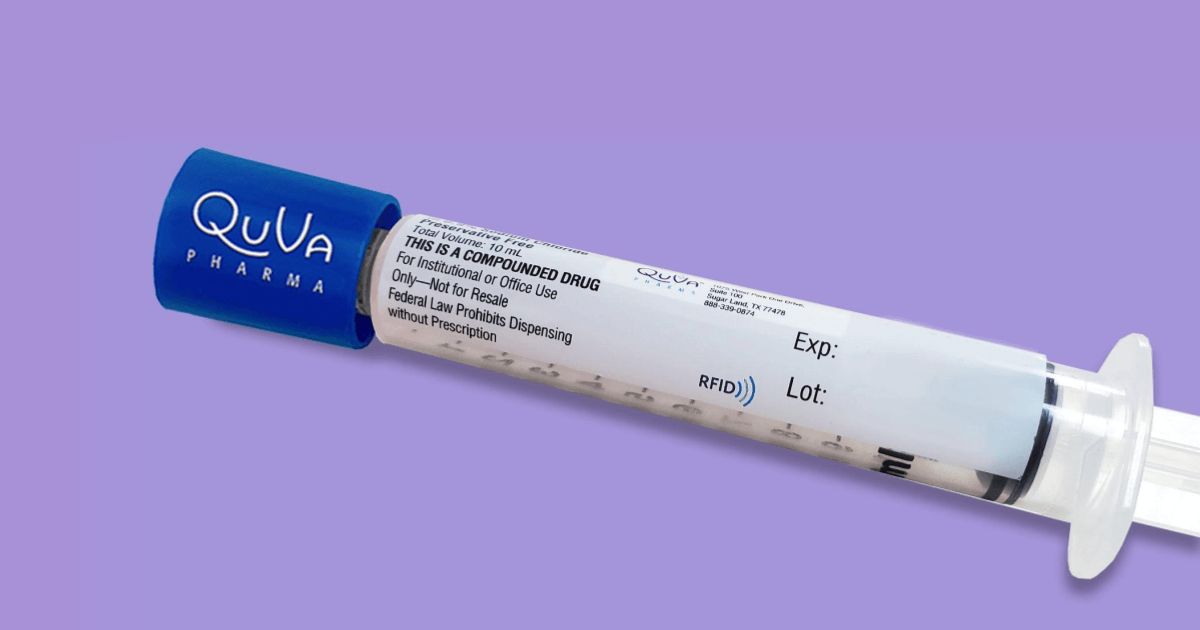 Company's RFID products will now adhere to GS1 standards to support open and interoperable medication management solutions, traceability, and improved efficiency and safety for hospitals and health systems

Sugar Land, TX – June 13, 2023 – QuVa Pharma, Inc. announced today that it is expanding its RFID embedded, pre-tagged product label platform to include RFID tags that adhere to GS1's open, technology independent, global standards which enable interoperability and compatibility. QuVa's broad portfolio of sterile, ready-to-administer syringes will be the first 503B Outsourcing facility to include the pre-tagged RFID GS1 format. "Insights from our customers and reports like ASHP's that assessed RFID utilization in health systems show a growing desire for products pre-tagged and with open RFID standards to support increased adoption of medication management systems," said Stuart Hinchen, QuVa Pharma co-founder and CEO. "Understanding hospitals' need for interoperability across their systems that manage inventory, medication dispensing and tracking, and diversion detection provided strong rationale for QuVa to increase investment in our RFID labeling platform," Hinchen said.
QuVa will include embedded RFID tags in its products' primary labels for tracking at the unit of use level. QuVa's adoption of GS1 standards will ensure its products are compatible with medication management platforms and other RFID supporting technologies that read GS1 RFID labels. QuVa's pre-tagged, ready-to-administer products are now capable of being read by all RFID platforms like IntelliGuardTM , AmerisourceBergen's Medication Tray, Healthcare Logistics' Stat StockTM , and Bluesight's KitCheck providing hospitals greater access to pre-tagged products so they can better leverage these technology platforms and reduce the labor burden—including that of self-tagging.
For product ordering inquiries please contact QuVa Pharma Customer Service at 888.339.0874 or via email at: Customer.Service@QuVaPharma.com.
For media inquiries please contact Chris.Detore@QuVaPharma.com.