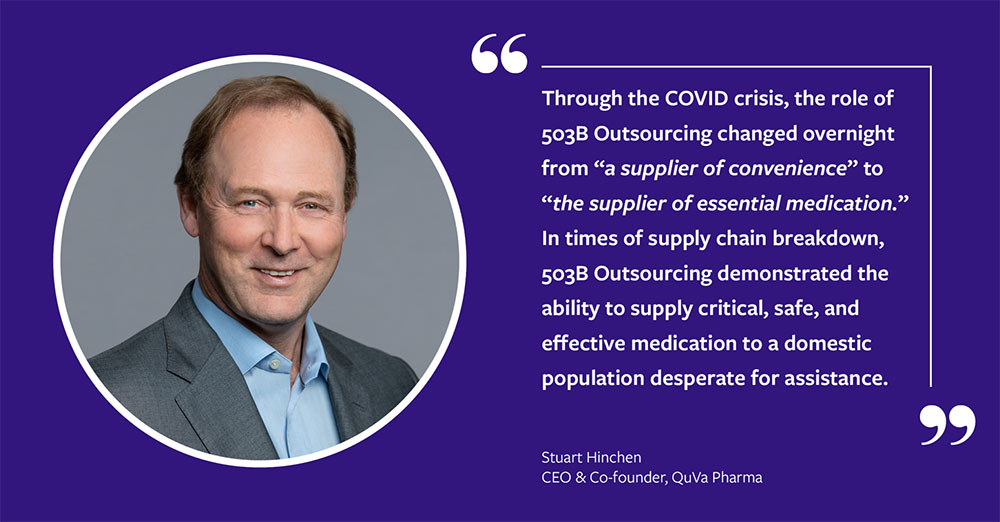 QuVa Pharma CEO and Co-founder Stuart Hinchen joins other thought leaders from health systems and FDA to discuss "Compounding During COVID-19: Patient Safety and Access," the opening plenary session kicking off the FDA's first-ever Compounding Quality Center of Excellence Virtual Conference.
The panel will share and discuss experiences from the hospital, outsourcing facility, and regulatory perspective on the importance of sterile compounded drugs, especially in light of current events. Panelists will also address how they've adapted during COVID-19 to supply needed compounded drugs and how they've overcome the challenges associated with drug production during the pandemic.
Beginning Monday, September 21, 2020, this 2-day virtual conference, themed "Working Together for Patient Safety," will bring together compounding stakeholders to learn and engage on key topics and best practices. Interactive, educational sessions offer viewpoints from FDA and industry on diverse topics including policies and experiences during COVID-19, current good manufacturing practices (cGMP), automation technology, and more. FDA's Compounding Quality Center of Excellence is focused on improving the quality of compounded drugs, primarily those made at outsourcing facilities.