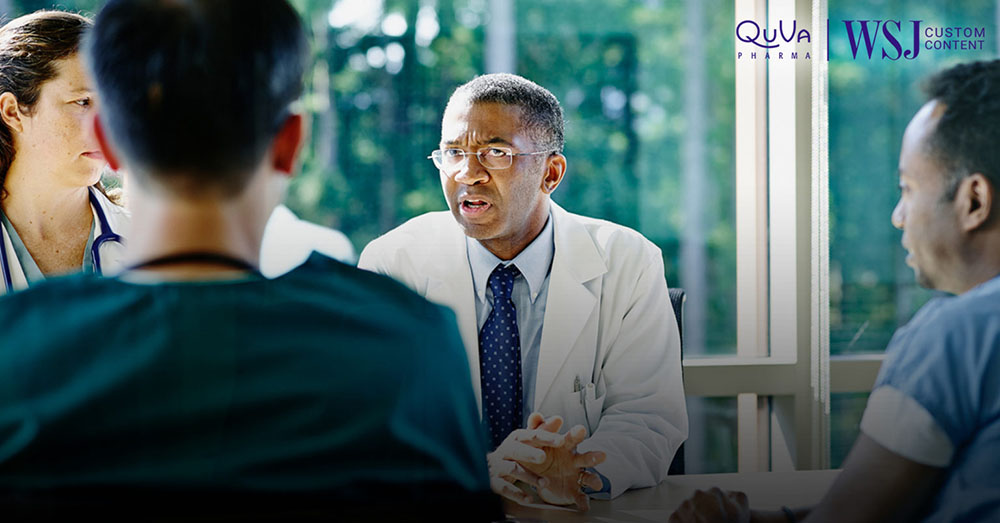 With evolving regulations and stringent compliance standards, health systems need to be a step ahead.
For years, U.S. health systems and hospitals have been under pressure to be more efficient and effective—and increasingly, their pharmacy operations are seen as a critical piece of the puzzle.
Hospital pharmacists today are a cornerstone of healthcare, performing top-of-license activities like partnering with clinicians to make important medication decisions that optimize care and improve outcomes, while overseeing significant operations that can include compounding drugs into IV bags and syringes for inpatient use and surgeries. When doing so, they must navigate an ever-changing and growing number of federal regulations around the preparation, storage and quality assurance of those on-site compounded medications, says Mittal Sutaria, vice president of contracting and program services at Vizient Inc., one of the largest sourcing and performance improvement companies serving health systems in the U.S.
"The regulatory environment for hospital pharmacists has gotten more intense and places much more of a burden on them to ensure the sterility and accuracy of their medications," she says.
Increasingly stringent regulatory requirements—along with other financial and logistical considerations—have led more hospital pharmacy leaders to source compounded drugs from outsourced compounding facilities registered with the U.S. Food and Drug Administration (FDA) as a 503B, which supplies sterile, ready-to-administer drug products, she says. Outsourced compounding has existed for decades, but the FDA created the 503B designation as part of the Drug Quality and Security Act (DQSA) of 2013 in order to more closely regulate and oversee the industry and ensure the production of safe medications.
The DQSA not only created more rigorous inspection and quality control requirements for outsourced compounding facilities, but the legislation has also led to stricter guidelines and rules for hospital pharmacies that compound on site (which are designated as 503As).
"All of these new regulations come with a cost and risk for hospitals," says Scott Aladeen, chief operating officer at QuVa Pharma, a national 503B outsourcing compounding organization that partners with many of the leading U.S. health systems. "And frankly, compounding large amounts of medications is not what hospitals want to be in the business of doing. Fundamentally, hospitals exist to treat patients and deliver high-quality care—not produce the products to treat patients."
A 'Tremendous' Impact
Wellstar Health System, which operates 11 hospitals in Georgia, began outsourcing compounded anesthesia syringes used in its operating rooms over a decade ago, says Susan Jackson, executive director of Wellstar's pharmacy system operations. In recent years, the system has relied more heavily on 503Bs and now outsources 20 to 30 different compounded products from them. QuVa Pharma is one of the system's largest 503B partners.
"503Bs have become a key part of our operations," she says. Jackson points to several ways Wellstar benefits from outsourced compounding. Its hospital pharmacists don't have to compound those drugs themselves, allowing them to focus on more critical aspects of their job, such as ensuring patient safety. The drugs come in ready-to-administer formats, improving the patient experience by delivering the medications to patients faster and reducing patient wait times.
Another significant benefit: Medications compounded by 503Bs generally have far longer shelf life than those compounded at the hospitals. Because 503B facilities have the capacity to do extended stability testing of their drugs, they can use longer Beyond Use Dating (BUD) on the drugs they produce. For example, while a drug compounded at the hospital might have a 7- or 14-day shelf life, the same drug provided by an outsourced compounded facility might be usable for up to a month, or even far longer, such as 90 days.
"If we can keep something on the shelf for months versus seven days, that's tremendous in terms of cutting down on drug waste and cost, while also improving medication availability for patients," Jackson adds.
Building the Right Partnerships
For many health systems like Wellstar, partnering with 503B compounding facilities doesn't just cut costs, it can help ensure a far higher standard of regulatory compliance, says Mark Hendrickson, director of the Compounding Quality Coalition, a Washington, D.C. organization that promotes higher industry standards. According to Hendrickson, these partnerships also tend to mitigate issues that could hurt both the hospital's reputation and overall financial performance.
However, it's critical for health systems to do their due diligence when selecting a 503B. "Typically the contracts between hospitals and 503B facilities last a year or more and have very specific parameters—they're a long-term partnership," Hendrickson says. "So you need to make sure that the 503B you're working with has a quality mindset."
This includes, he says, making sure the facility adheres to applicable regulations at both the state and federal level—not cutting corners—and shows a commitment to producing quality products.
"We built QuVa's business around those regulations," Aladeen says. "The company was started in 2015 and designed its operations around DQSA and other government rules and guidelines. We have the benefit that adhering to stringent standards and cGMPs [current good manufacturing practices] was embedded in our culture and quality management systems from the beginning, so our partners don't have to worry about quality issues or compliance concerns."
---
Compare your current 503B partners to QuVa by downloading the checklist
---
Read more about how QuVa Pharma is leading the way in the 503B compounding industry to raise the bar for quality and safety.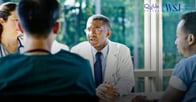 Future-Proofing your Hospital and Health System